HABITAT FOR HUMANITY – ZAMBIA
July 2017
The build site for this Habitat for Humanity Global Village trip to Zambia was in the Community of Linda which is on the outskirts of Lusaka. The community has a population somewhere between 25 and 35 thousand, unemployment is high and many families lack basic services such as healthcare, education, water and sanitation. Poverty and HIV have produced many young orphans who are cared for by elderly grandparents.
We built two houses.
House Number 1 was for Gertrude Phiri who sells vegetables for an income. S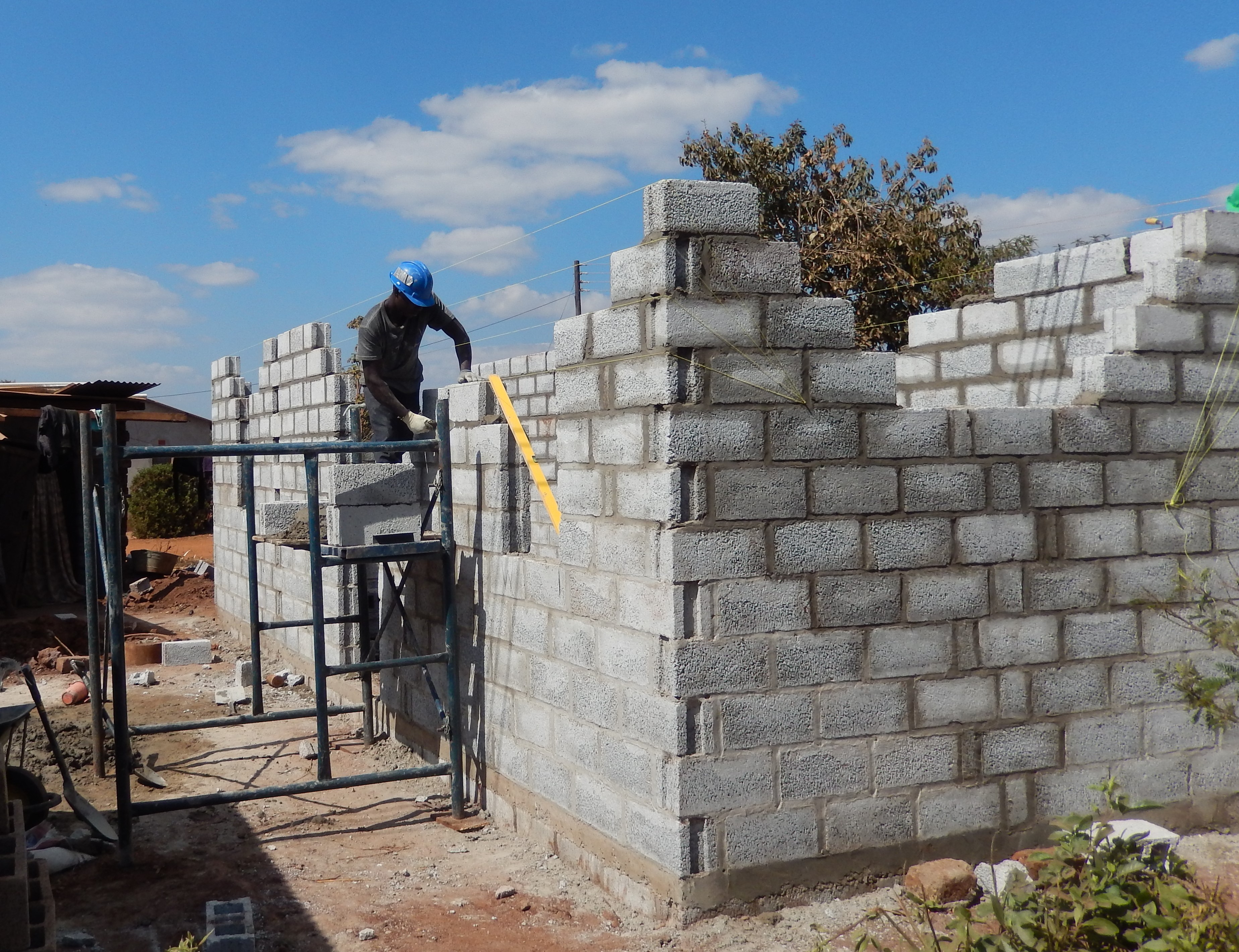 he is looking after several of her children along with nieces and nephews and a grandchild. The house they live in is made from mud bricks with a tin roof and is in very poor shape. See the BIO provided by Habitat Zambia for details.
House Number 2 was for Brenda Mumba who is widowed and suffers from HIV and who looks after two of her own children along with several grandchildren. Her small home, which is in very poor shape, is made from mud bricks, has a dirt floor, tin roof that leaks when it rains. See the BIO provided by Habitat Zambia for details.
Unlike most other Global Village Builds I have been on the families on this build will not have to pay for the house once it is completed. This is because Habitat Zambia is working with other agencies and the local community to provide housing assistance to some of the very poorest members of the community. In Linda Community Habitat works with community officials, the Salvation Army and local churches in a program aimed at Orphaned and Vulnerable Children. The program targets the most vulnerable in society, children under the age of 18 living in poor housing conditions or living on less than $2.00 per day. Under this program HFH Zambia builds simple, decent shelters and through their partners, conducts training on inheritance rights, HIV / AIDS Prevention, specialized services such as counseling, education and they also provide adequate water and sanitation. For the houses we worked on the family did provide the land for the new house and assistance during the build. Also, the new house is provided on the condition that the old house is demolished.
In other areas HFH Zambia uses a more traditional Habitat funding model by providing new houses, renovations and rehabilitations using local fundraising, house repayments and transfers from HFH Zambia as the initial seed funding for home loans.

The local Habitat Affiliate had started construction on both houses before we arrived and for each the foundation had been dug and poured and several rows of block laid. A hole for each of the latrines had been dug so the really hard work had been done ahead of time.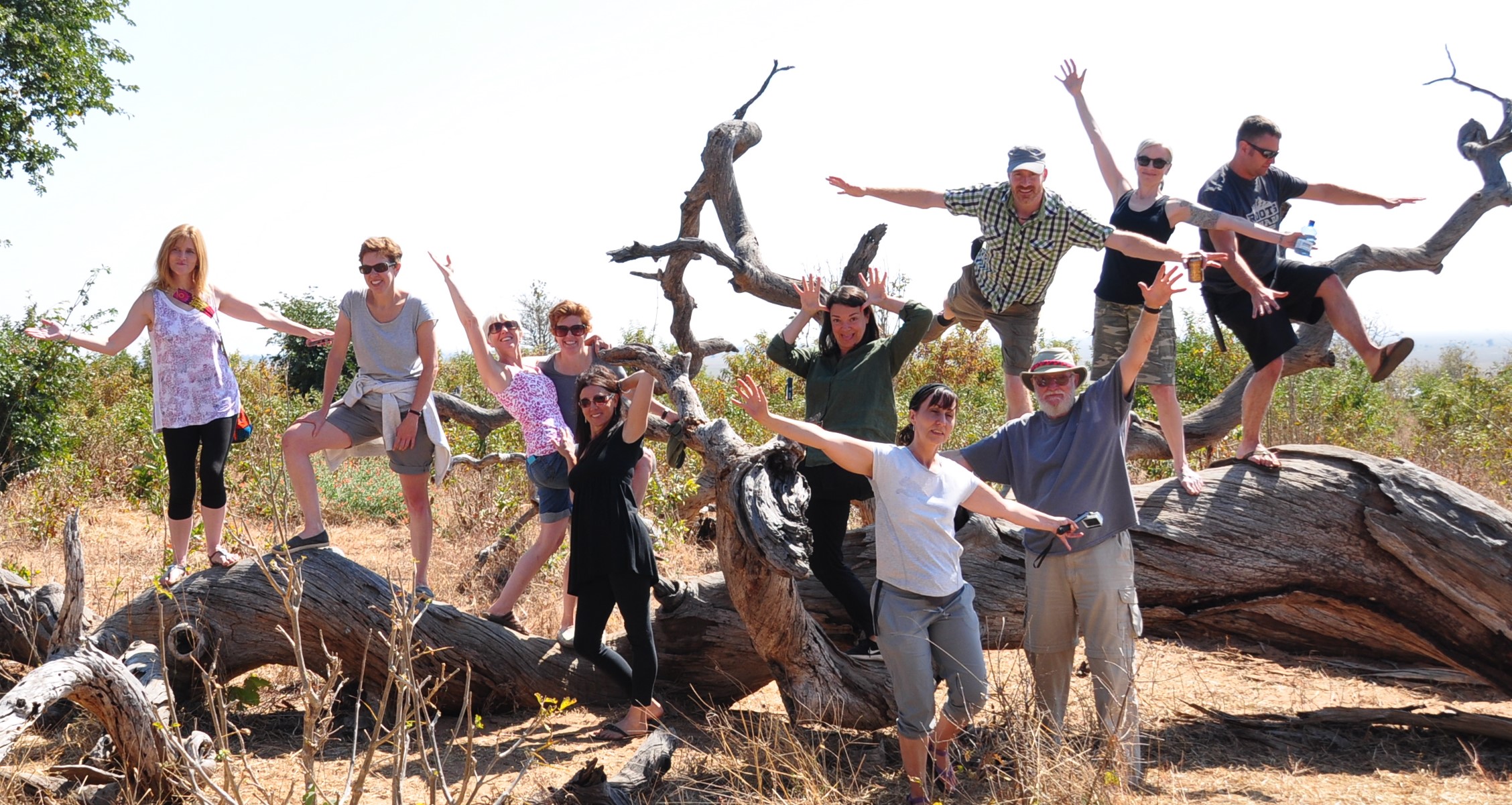 The Global Village team was led by Tammy Carter and was made up of eleven individuals from various parts of Canada. Some had worked together on previous GV builds and some were on their first build. Our Team Leader created a great video of the trip – watch it on Youtube.
During the Build we stayed at Acamms Lodge Chalala in Lusaka. It is a small privately run hotel.An OK place to stay for a Habitat build but I wouldn't want to vacation there. The staff were friendly and helpful but the rooms were small, Wi-Fi was intermittent and the backup generator didn't always work when the main power went out.
Each day that we were at the build site we went to the Linda Community School for lunch. Habitat Zambia provided the food and the school cooks prepared it using local recipes. It was always very good and much better than going to a restaurant.
The houses and latrines were built with concrete block, the roof was corrugated iron and the floors concrete. All concrete and mortar was mixed on the ground using shovels (which is hard work) and all members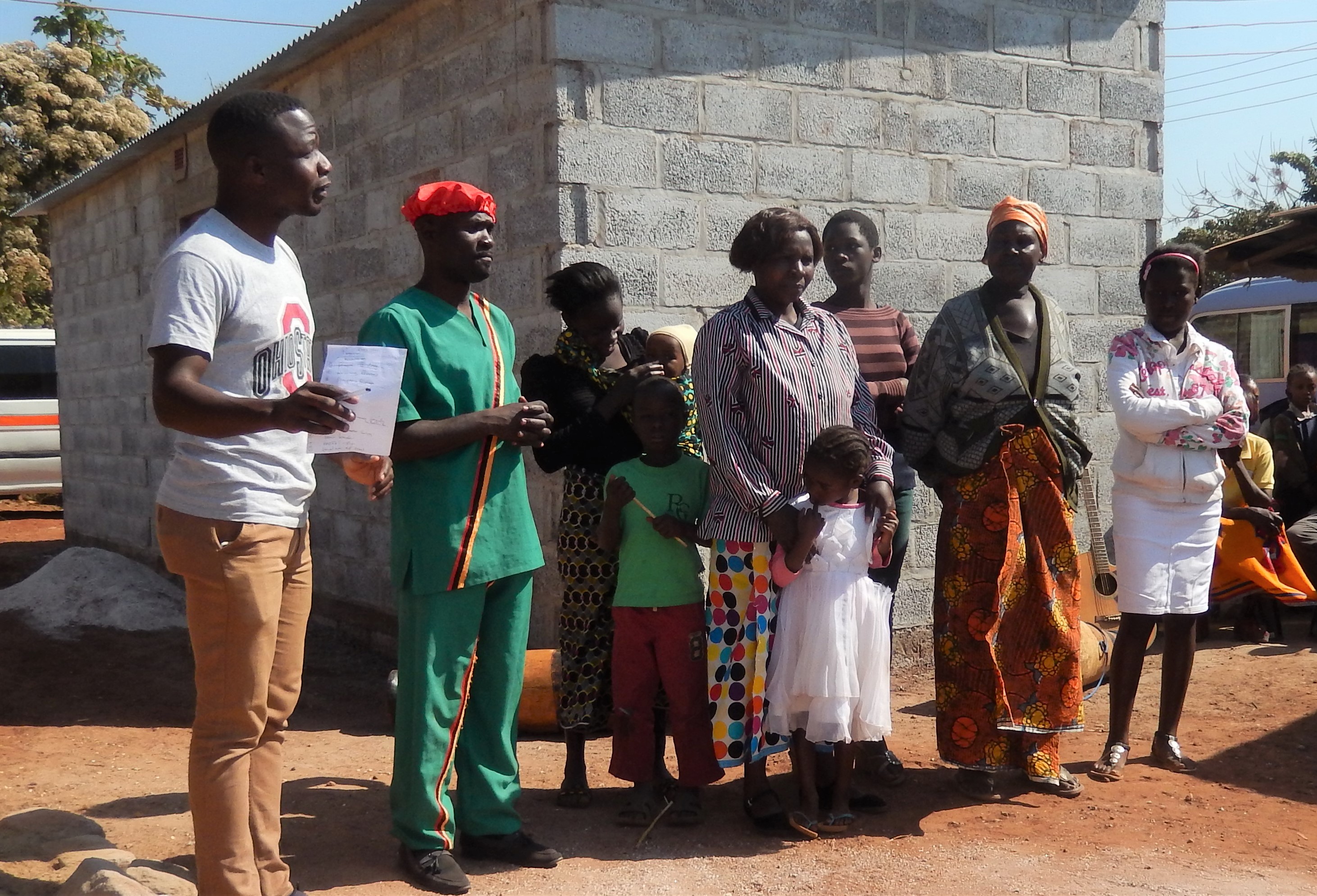 of the team took turns hauling sand and gravel, mixing, laying block and everything else that needed doing. The two houses were 95% complete by the time we finished our available work days and the families were scheduled to move in just a few days after we left.
At the end of the Build there was a Dedication ceremony with lots of speeches, some local entertainment (Dancers) and finally the presentation of house keys to the new owners.
I arrived in Zambia a couple of days ahead of the rest of the team and spent two nights at Chaminuka Lodge to get a preview of the Zambian wildlife. For details see Chaminuka.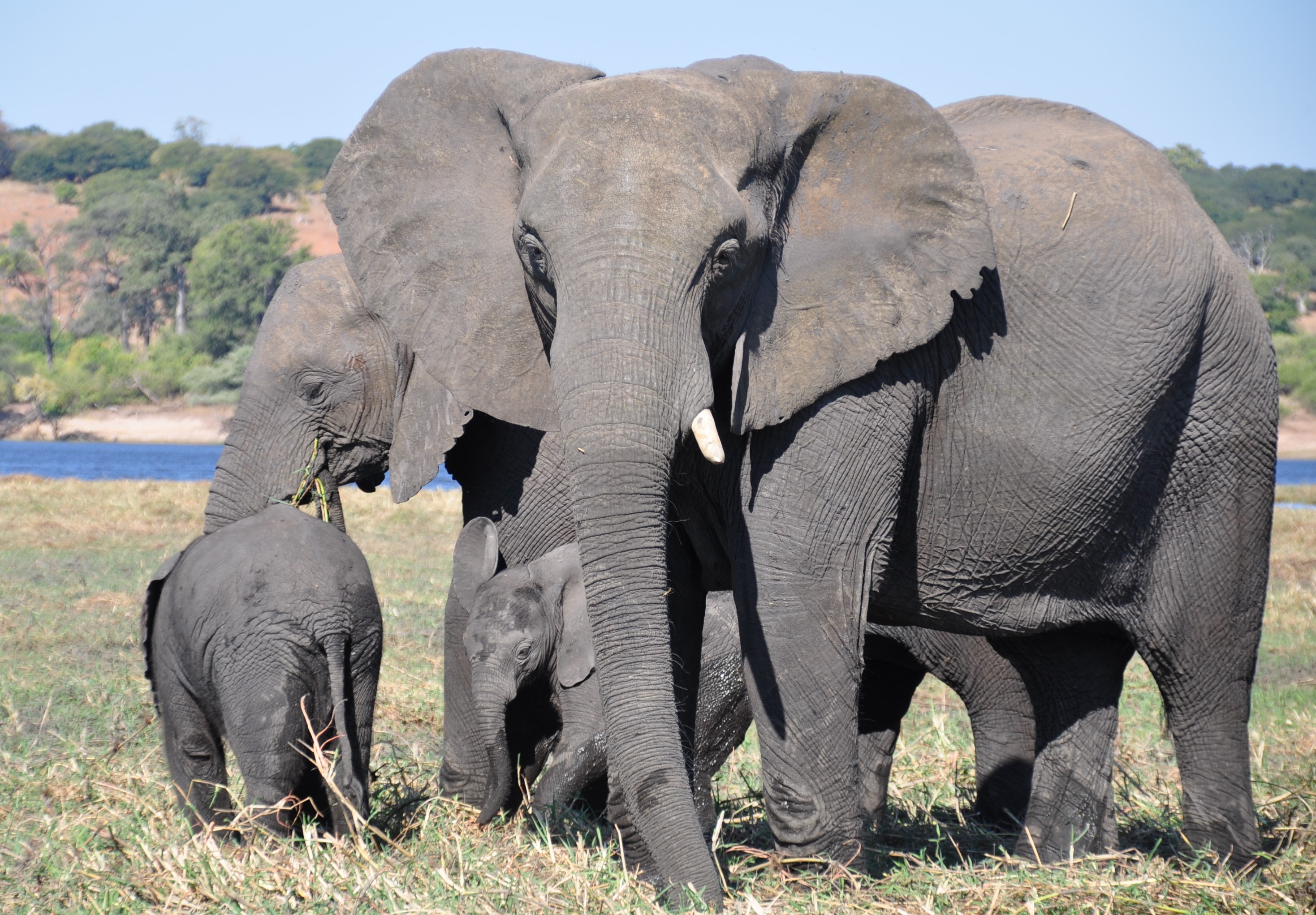 Following the build the team did the usual R&R by doing some local sightseeing. This was by far the best Habitat R&R that I have done. We took a bus from Lusaka to Livingstone and saw Victoria Falls, did a rhino walk in Mosi-oa-Tunya National Park and did a day trip to Chobe National Park in Botswana.
Check o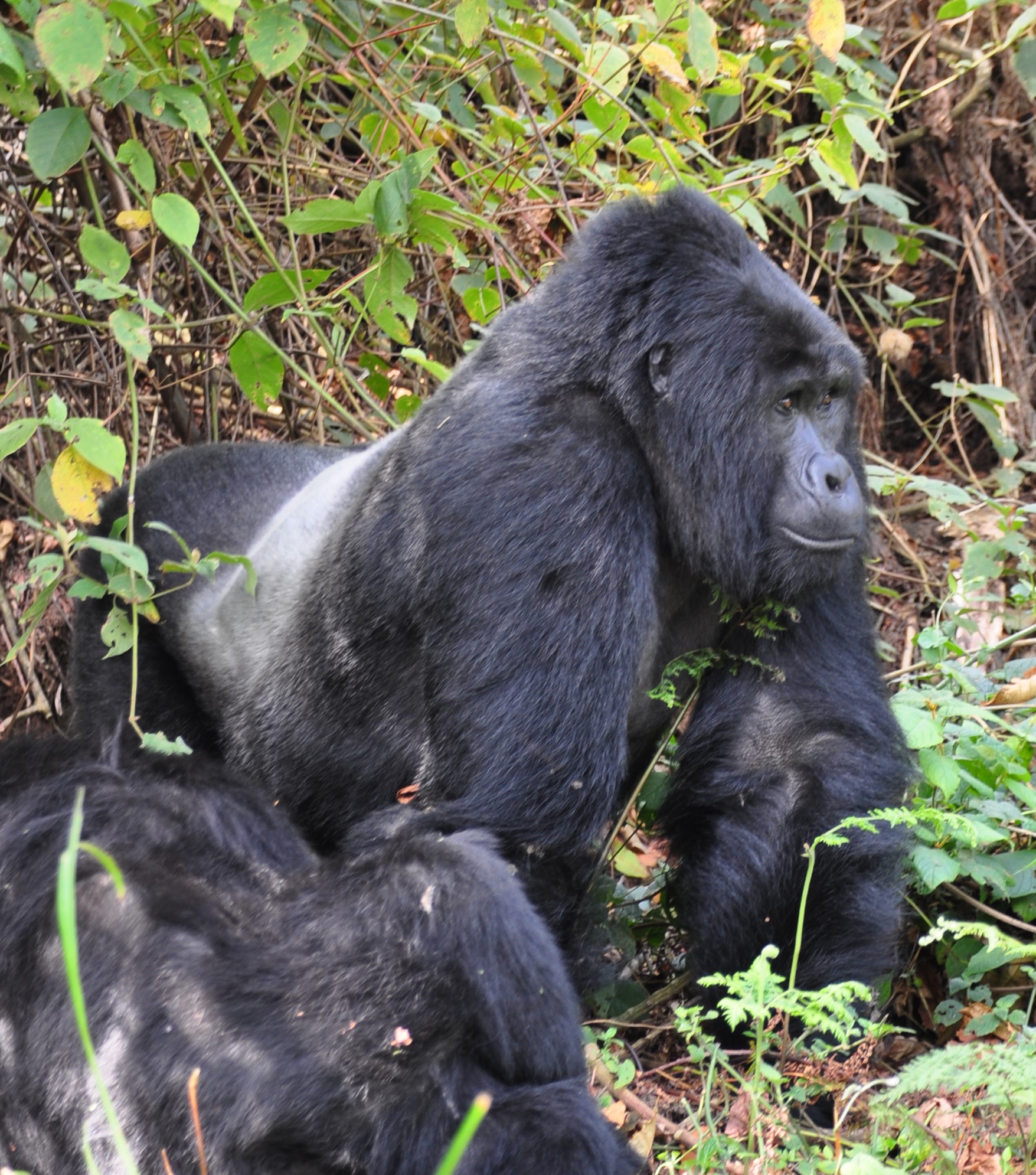 ut the photos – Livingstone Rhino Walk Victoria Falls Chobe
After the R&R several of the team did safari tours in Zambia and three of us went to Uganda (via Rwanda) to do a mountain gorilla trek. Check out the photos:
Rwanda – Kigali Genocide Rural Rwanda
Uganda– Gorilla Trekking Rural Uganda
For more information on Habitat for Humanity, Habitat Global Village or Habitat Armenia, click on the following links:
Habitat Global Village (Canada)