HABITAT FOR HUMANITY – NEPAL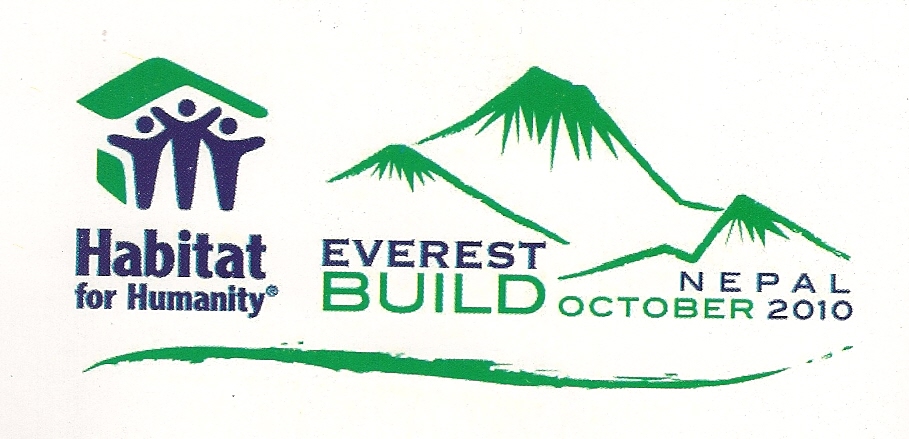 September 24 – October 9, 2010
The 2010 Everest Build was a six day "blitz" build in the Municipal area of Leknath outside Pokhara in north western Nepal. There were more than 450 foreign volunteers along with many local volunteers working to build 35 houses. The international volunteers came from Canada, USA, New Zealand, Australia, Singapore and Germany.
The houses were constructed with bamboo frames and paneling with a corrugated metal roof. They were approximately 30 square meters each consisting of a small bedroom, living room, kitchen and exterior toilet.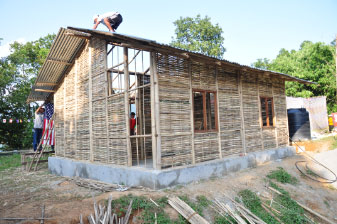 I was a member of a Canadian team that arrived a week ahead of the blitz build to assist the local volunteers in getting ready for the actual build. We spent the week splitting and pealing bamboo and learning the various building techniques. For the blitz build we were designated as House Leaders and assigned to a number of teams to assist and guide them in the building process.
Most of the international volunteers stayed in hotels in Pokhara which was a 45 minute drive from the build area. The Canadian teams stayed at The Begnas Lake Resort & Villas which was within walking distance (a long walk) to the build area.
Pokhara is a tourist area but the Municipal area of Leknath where the houses were built is not and we saw very few foreigners while we were there. We had a wonderful time mixing with the locals both at the work site and during other onsite activities. I worked with a team from the USA on house No. 8 and took photos each day to track the progress. We did not finish the house, but got more completed that most of the teams. Habitat Nepal has committed to complete all of the houses within two weeks following the end of the blitz build using local volunteers and the home owners.
Immediately following the build most of the Canadian team went to Chitwan National Park for a few days before going to Kathmandu where we spent several days along with an overnight visit to Bhaktapur and Nagarkot.
To make it easier to view the photos I have divided them into a number of categories as follows:
I have also added some great photos from other members of the Canadian GV Team. They include some of the other houses the team worked on and lots more photos of the things we did and places we saw. Click on these links to see them:
Charles
Gary & Cindy
Lise
Orest
For more information on Habitat for Humanity click on the following links:
Habitat Canada & Habitat Global Village
Habitat Nepal
Jeevan Gautam and family House No. 8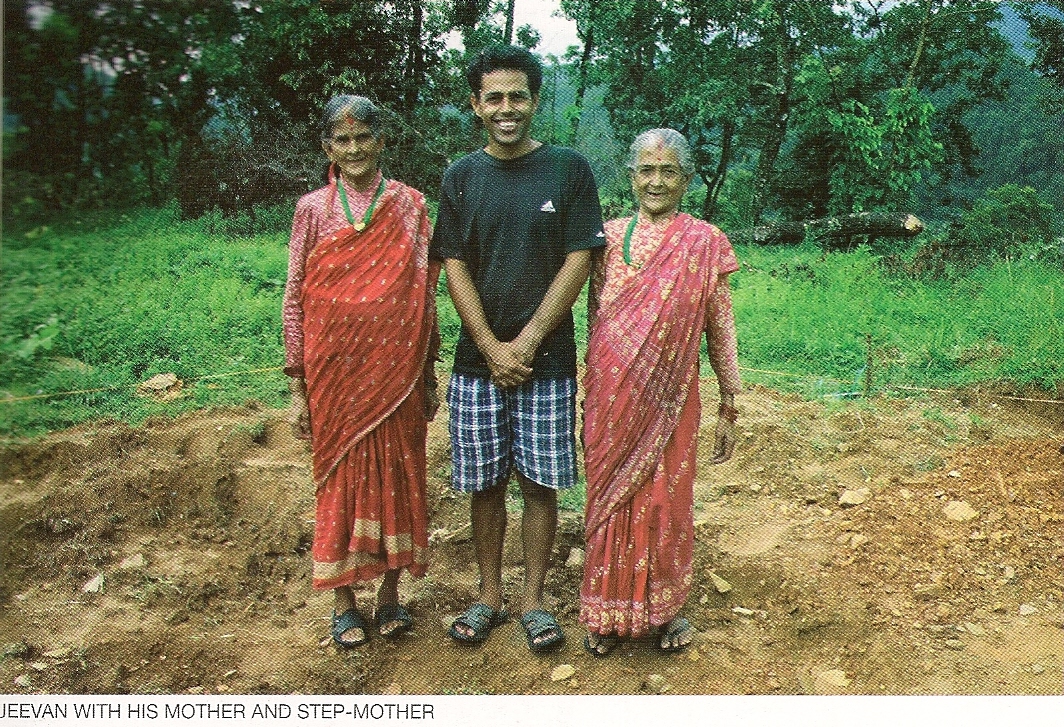 Not every case in the Lakuree neighbourhood is the same.
Jeevan Gautam, 26, is single and is an undergraduate third year humanities student. He lives with his father, two mothers and two other siblings in one small house. The house has a very limited space with only 3 rooms, therefore the family members are compelled to share rooms.
Jeevan's room is the kitchen. He studies and sleeps in a bed placed next to the hearth. There is always constant presence of his family in the kitchen - cooking, dining or doing chores. This, Jeevan says, distracts him a great deal as he cannot concentrate in his studies. He cannot demand to shift into another room: neither can he afford to build a house on his own as he is just a student. He is very happy that he is getting a house for himself with enough space and privacy will help him concentrate more on his studies and to worry less about his family's condition.