HABITAT FOR HUMANITY – HONDURAS
December 2014
This Habitat for Humanity Global Village Honduras build was organized by Habitat for Humanity Edmonton in conjunction with Canadian Peacemakers International (CPI). The joint involvement of GV Canada, a Canadian HFH affiliate (Edmonton) and a NGO like CPI is a first in Canada and hopefully will be an example for future cooperation with other HFH Affiliates and NGO's. I have included a number of relevant links at the bottom of this page.
CPI is an Edmonton based charity that works with remote vil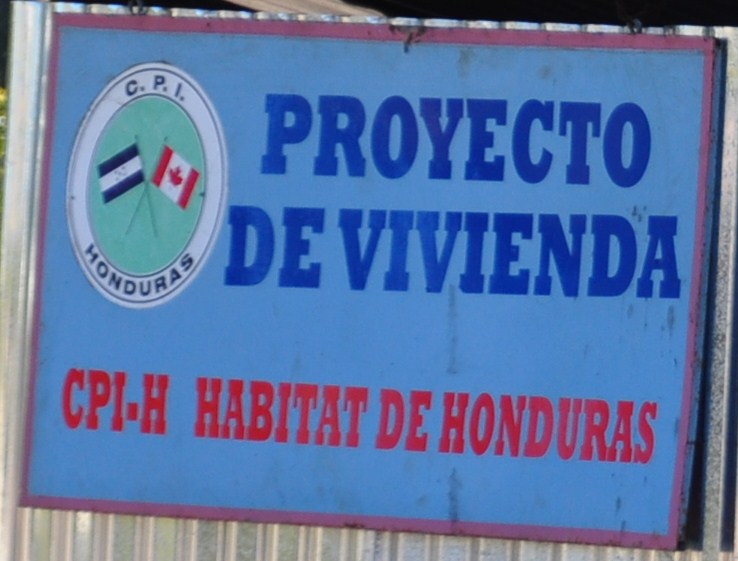 lages in Honduras, helping people there find ways to enact positive change through education (computer assisted learning), sustainable agriculture and development. Plan Grande is their second Cooperative project in Honduras. The first is called Amigos de Tapiquilares Cooperative which we visited. Click on CPI to view some photos.
Habitat for Humanity Edmonton has been giving a "hand up" to hard working families in need since 1991. Their core belief is that home ownership is the key to breaking the cycle of poverty and to building equity and hope for children.
Habitat in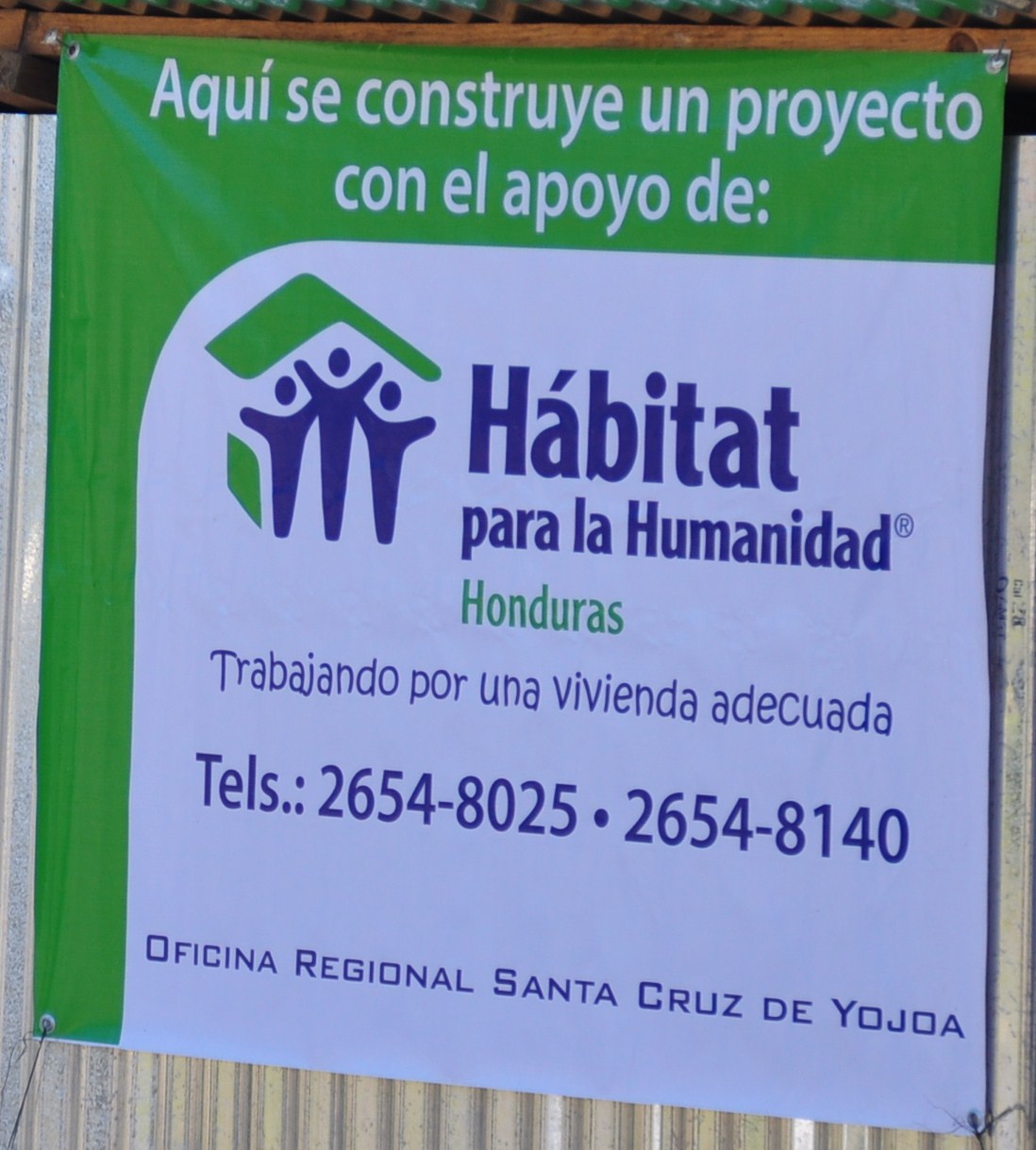 Honduras - Honduras is one of the poorest and least developed countries inLatin America, with nearly two-thirds of Hondurans living in poverty. Habitat for Humanity's work in Honduras began in Santa Cruz de Yojoa, Cortés in the Yure River valley in1988. Habitat Honduras is reaching more than 70 communities and over the years has served 15,240 families.
The build site is near a town called Plan Grande which was a 45 minute drive from Santa Cruz de Yojoa were we stayed at a hotel called Hotel El Encanto. The site was quite remote (Lat 15˚ 3'24.60"N, Log 87˚ 46'3.50"W) and about a kilometer from the nearest road. No electricity and no running water.
There will eventually be 12 families living in 12 houses in the Plan Grande Cooperative. We worked on the first three of these houses and were assisted by several of the home owners. Once the Cooperative is active the families will raise pigs to support themselves and earn money to repay the mortgages on the houses.
We worked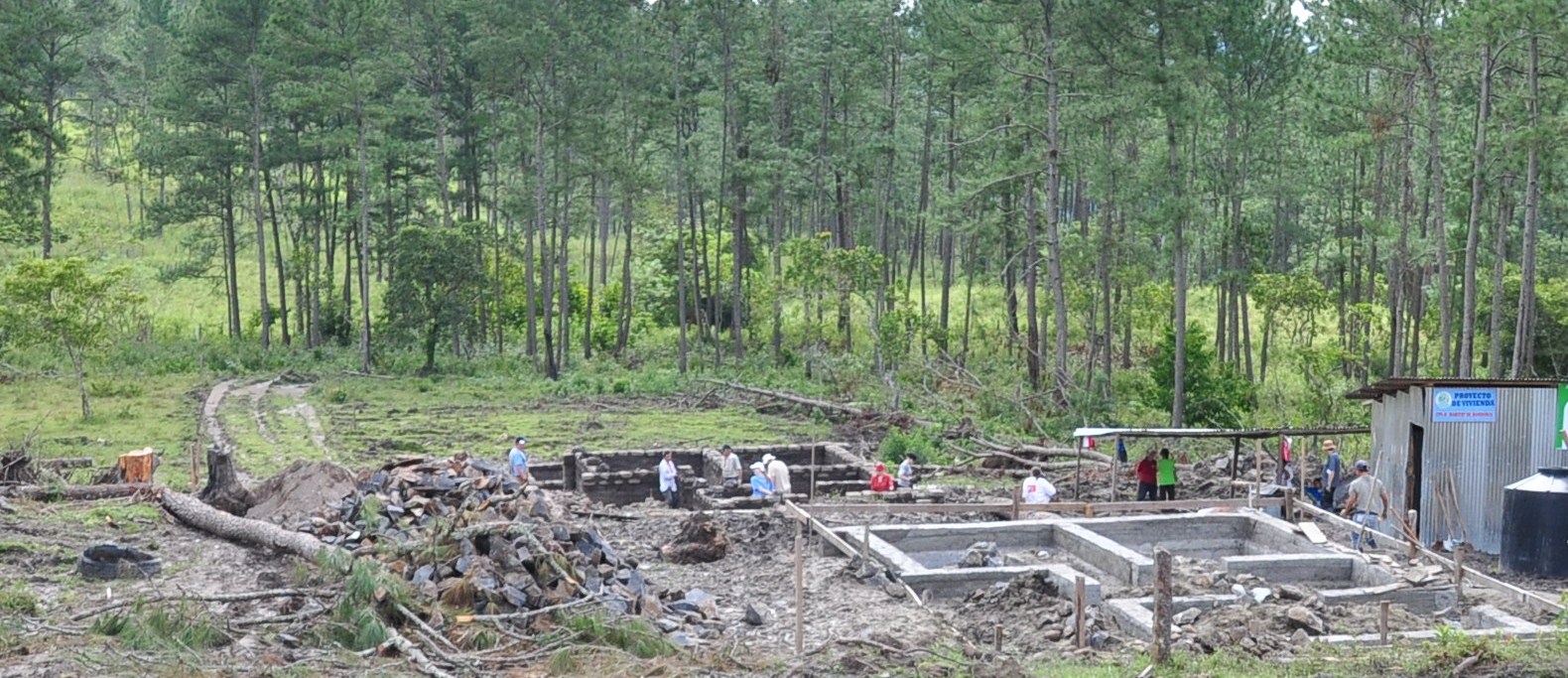 on three houses for the Plan Grande Cooperative. The plan was to work on a fourth house as well but because of the rain and resulting mud, no work was done on House 2 during the first 2 weeks.Click on SITE to view photos of the build site and House one, three and four to view the progress we made on each of the houses during our time at Plan Grande.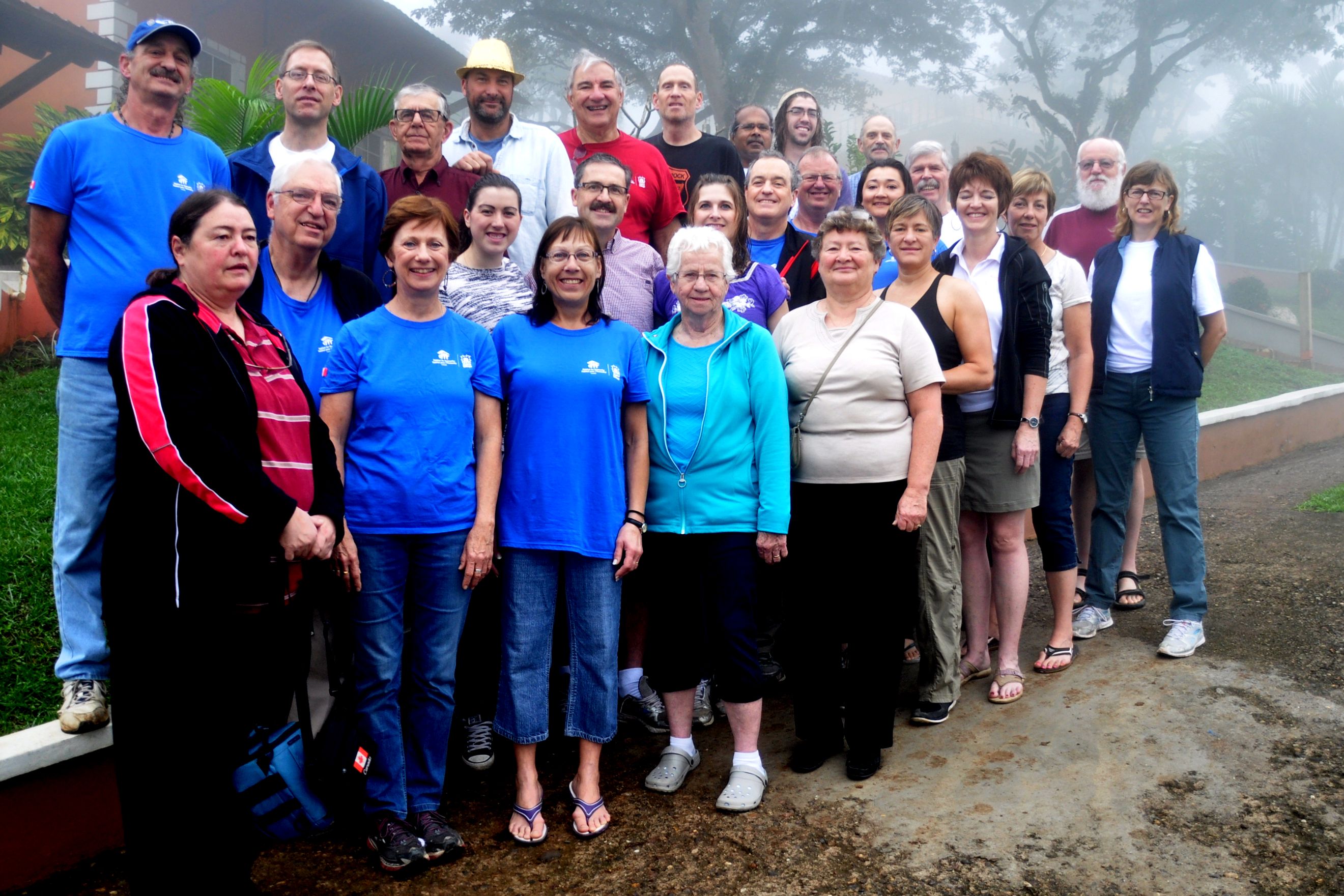 There were three Global Village teams involved the Honduras Plan Grande Cooperative build. The head count was 27 for the first week, 15 for the second and 8 for the final week. Click on TEAM to see photos of the volunteers in action.
The trip was not all work as we were able to visit a number of interesting sites on the weekends.
As with all countries there are interesting people and places. These photos are a few that if though were interesting.
We stayed in Santa Cruz de Yojoa and visited some caves, a coffee plantation and a waterfall in the immediate area.
We also visited Comayagua which is a Spanish colonial town originally founded in 1537. Lots of old buildings and colonial architecture and Los Naranjos which is on the shores of Lake Yojoa where we did a trek through the jungle which included some ancient burial mounds.
For more information on Habitat for Humanity and CPI click on the following links:
Canadian Peacemakers International